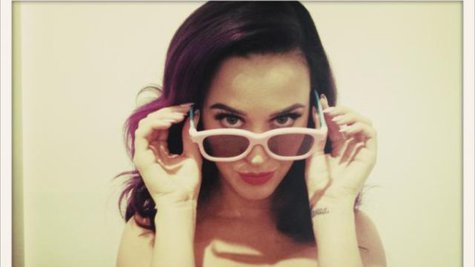 Katy Perry , what are your plans for October 10? Because a U.S. Army ranger has cordially invited you to accompany him to his Ranger Ball on that date.
Ken Yasger has recorded a video, posted on YouTube , in which he makes his appeal to Katy while apologizing for the late notice; he says he has been in training recently.
As he stands in front of an American flag, with Katy's hit "E.T." playing in the background, Yasger explains that as the first openly-gay ranger in his unit, her music has been an inspiration to him.
Yasger specifically cites "Wide Awake," saying, "I'd listen to it every morning, it was my alarm in the morning and I'd listen to it while I'd get ready in the morning. No matter how down I felt, I'd listen to that song and it would really help me get started for the day."
He also calls "Roar" one of the most inspirational songs he's heard. In fact, he notes that he listens to Katy's music so much that his buddies often tease him about it in a friendly way.
He ends the clip, which runs less than three minutes, by referencing the pop star's name and asking, " Katherine Elizabeth Hudson , I would like to formally invite you to the Ranger Ball, again, October 10, 2013. Katy Perry, will you please go to the Ranger Ball with me?"
As of early Friday morning, the video has received just over 9,000 hits.
This isn't the first time Katy has been asked to a military ball. A former soldier in Utah's National Guard and an F-18 pilot both extended an invite to her for separate events last year.
Copyright 2013 ABC News Radio