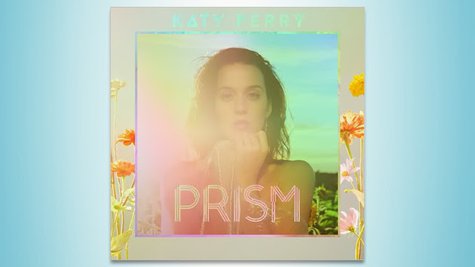 Katy Perry has released yet another sneak peek of her new album, Prism : a new track called "Walking on Air." It's a pounding dance-floor filler that's reminiscent of a classic disco song or a '90s house music track, with Katy's voice sounding very different than it normally does.
In the song, Katy describes being in relationship where her man makes her feel so good, it makes her feel like she's "walking on air." "You're reading me like erotica/Boy, you make me feel exotic, yeah," Katy sings. "Just when I think I can't take anymore/We go deeper and hotter than ever before/We go higher and higher, I feel like I'm already there/Tonight I'm walking on air."
"Walking on Air" is the third track we've heard from Prism, following "Roar" and "Dark Horse." Neither "Walking on Air" nor "Dark Horse" is officially the second single. That, Katy told MTV , will be "a universal love song that everyone's going to be able to relate to no matter the age, no matter male or female. It's my favorite song off the record."
Coypright 2013 ABC News Radio