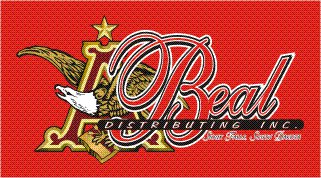 Sioux Falls, SD (KWSN)- The City of Sioux Falls and SMG have reached an agreement with Beal Distributing, Inc. (Anheuser-Busch) to be an official Signature Partner sponsor for the new Denny Sanford PREMIER Center. Beal Distributing will be an official marketing partner in the malt-beverage products category.
"Beal Distributing and the Budweiser Family of beers have been proud to distribute quality beers in support of the Greater Sioux Empire communities since 1936," says Arch Beal, President and General Manager. "Supporting community events responsibly has always been a company focus. We are proud to continue our community support through sponsorship of the new Denny Sanford PREMIER Center. We feel it shows Sioux Falls and surrounding communities our continued support of facilities that bring a variety of entertainment and sports events to our growing area."
This signature partnership agreement includes dominant permanent signage in the seating bowl, concourse signage, event level portal signage, and significant presence on the center-hung scoreboard, LED ribbon board, ancillary scoreboards, televisions, and concourse signage. The sponsorship agreement is for more than five years.
"Beal Distributing has been a fixture in the Sioux Falls area business community for decades. We are so pleased they will be a signature partner sponsor in our new Events Center and their brand will be featured prominently in the building," states Darrin Smith, Director of Community Development for the City of Sioux Falls.
Sponsorships at the Denny Sanford PREMIER Center, Sioux Falls Convention Center, and Sioux Falls Arena will deliver quality exposure to hundreds of thousands of people annually and on a year-round basis. Sponsorship revenue, along with revenue from premium seating sales, will help fund operations in the three facilities. Beal Distributing is the tenth sponsor in three categories to be announced:
Title Sponsors
First PREMIER Bank/PREMIER Bankcard
Sanford Health
Signature Partners
Beal Distributing, Inc.
Dakota Beverage Company, Inc.
The Gas Stop Holiday
KELOLAND Television
Midcontinent Communications
PepsiCo Foodservice
Marketing Partners
McNally's Irish Pub
Papa John's Pizza
For more information regarding sponsorship opportunities, please contact Ryan Querry with Legends Global Sales at 605-367-4102.
About Beal Distributing, Inc.Beal Distributing, Inc. is the area distributor for Anheuser-Busch beers including Budweiser and Bud Light along with other quality brands and breweries.
About the Denny Sanford PREMIER CenterThe Denny Sanford PREMIER Center is a multipurpose facility that will host many different types of events including hockey, indoor football, basketball, rodeos, concerts, and so much more. The facility features three clubs and offers premium seating including private suites, loge boxes, and club seats. The Denny Sanford PREMIER Center is scheduled to open this fall. For more information, go to www.siouxfalls.org/eventscenter.
Courtesy: City of Sioux Falls