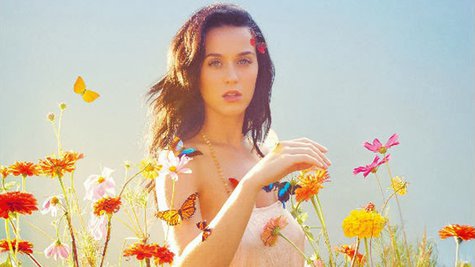 Katy Perry hit the Coachella festival over the weekend for some fun -- but not to take selfies.
People reports that on Friday, she made an appearance at a poolside party presented by Harper's Bazaar magazine. Its source says Katy "seemed really relaxed and was having a great time."
However, she refused to take a selfie, and she later tweeted , "Dear festival friends remember, selfing is a disease." She did show off her new green hairstyle in a photo that also featured a People magazine reporter.
The following day, she attended the Lacoste Live Pool Party, where she chatted with Glee actress Lea Michele . Later, she hung out with friend and Twilight star Robert Pattinson at the H&M Loves Music bash. A People insider notes that Katy, Robert and Robert's pals "chatted and bobbed their heads along to Major Lazer before Perry eventually disappeared further into the crowd."
Other musicians who were spotted at Coachella over the weekend include Lorde , Kesha and Aerosmith 's Steven Tyler .
Copyright 2014 ABC News Radio