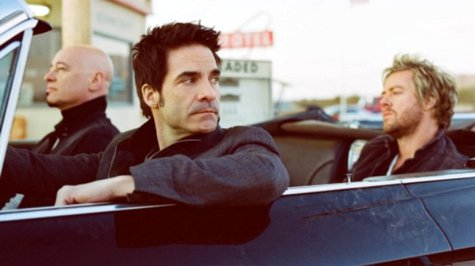 There's lots of stuff happening right now in the Train yard. A day after the band announced that they'd be doing another installment of their Sail Across the Sun fan cruise next year, they've revealed that fans can expect a new single in June, with a new album coming in September.
The band revealed the news on Twitter , and singer Pat Monahan further elaborated on the band's new music in his blog , saying he was happy with the material they've come up with.
"There are some good ones," he said of the new Train songs. "I'm starting to get excited. It's been a long time since I've felt this way. This record has clawed at my soul, brought loss, change and periods of trouble and illness. But here I stand and I say that this thing might be the best I've done. Definitely the best that I can do right now. That's always the goal."
Train's new album will be the follow-up to 2012's California 37 , which produced the hits "Drive-By" and "50 Ways to Say Goodbye."
Copyright 2014 ABC News Radio