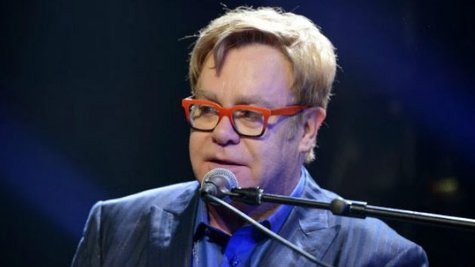 You may never have heard of Frankie Knuckles , but dance music as we know it today basically wouldn't exist without him. The Grammy-winning deejay and record producer, known as "The Godfather of House Music," died on March 31, and now Elton John is paying tribute to him by establishing a charity fund in his name.
Through his Elton John AIDS Foundation, Elton has established The Frankie Knuckles Fund, to support HIV information, testing and treatment. In a statement, Elton says, "Frankie was such a lovely man and a great talent and his legacy provides a powerful voice to reach out to people, particularly men of color, about their essential role in helping to create an AIDS-free future."
The fund will be aimed particularly at empowering and improving the health of the black community. Black men are 40 percent more likely than white men to be diagnosed with HIV, and 46 percent of people in the U.S. living with HIV are black.
In other Elton John charity news, the music legend will be performing April 28 at the Hot Pink Park Party , the annual New York City fundraiser for the Breast Cancer Research Foundation. He's played at the event since it first began in 2001, performing solo renditions of both his hits, and more obscure album cuts. Sara Bareilles is also performing at the event; her most recent live album featured a version of Elton's hit "Goodbye Yellow Brick Road," so let's keep our fingers crossed for a duet.
Copyright 2014 ABC News Radio