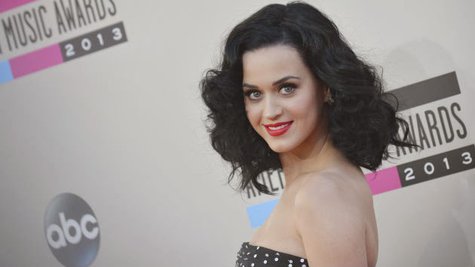 Katy Perry had so much to say in her recent Rolling Stone cover story , that some of the tastiest tidbits didn't make it into the magazine. One subject that was off-limits, however, was her now defunct romance with John Mayer .

"I don't want to be rude to him and or what that was, because it always comes to bite me in the *ss and I don't want to do that anymore," she said.

However, when it comes to that other high-profile romance -- her brief marriage to comedian Russell Brand -- Katy had plenty to offer. "Now I know – first and foremost, self-love, and then give love away," she says. "I went through my 'return of Saturn,' is what they call it. It's this kind of astrological thing they talk about, when the planet Saturn comes to teach you lessons, and either you reject them or accept them. And I accepted those lessons that I needed to learn. And if you reject them, it's your midlife crisis that comes around at 50."

So why not try dating non-famous guys? Katy said she isn't opposed to that, but dating someone in the business does have its advantages. "There's a level of understanding when they're in the same business, you know?," she said. "They understand what it means when you're tired from a show or the tour's exhausting you or if an interview went wrong -- they know all the ins and outs, so you can just walk in to the house with a certain face and they understand, you know? Rather than, like, having to explain everything and that takes two, three hours. And what I really like is someone that understands music, because I love music."

Other celebs might understand what Katy deals with, but there aren't too many who have achieved Katy's current level of fame. How does she feel about being so famous? In a word, she finds it "disgusting" -- mostly.

"I never wanted to be famous. That's a byproduct of what I do," Katy tells Rolling Stone . "People want to be recognized for their work, but nobody wants to be famous for nothing. Fame is, I think, disgusting. ...Useless fame is disgusting. I think if you've got a talent or something to offer, a creative thing to offer to the world, then I think that's beautiful. But that famous for nothing thing is kind of gross."

That said, Katy plans to stick around for a long time -- at least as long as Madonna has been around. "Yeah, for sure. In a different way, maybe," says Katy. "I mean, she does what she does, great. I'm probably going to do it differently. Like, I want to have an acoustic record by then. But I can only be 29 now."
Follow @ABCNewsRadio
Copyright 2014 ABC News Radio