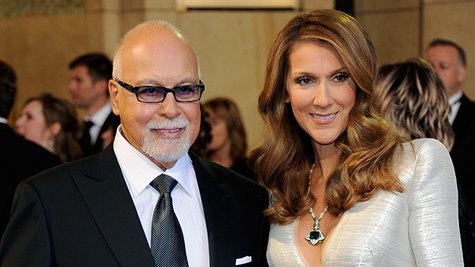 The personal challenges for Celine Dion and her husband continue. The singer is stepping off stage indefinitely "in order to focus 100% of her attention on her husband Rene , their family, and associated health issues," according to a statement provided to ABC News that was also posted to Celine's Facebook page .
Dion's husband, Rene Angelil , who's 72, underwent surgery last December remove a cancerous tumor from his throat. Last June, he announced that he was stepping down as Celine's manager after over two decades in the role.
"I want to devote every ounce of my strength and energy to my husband's healing, and to do so, it's important for me to dedicate this time to him and to our children," Celine says in the statement. "I also want to apologize to all my fans everywhere, for inconveniencing them, and I thank them so much for their love and support."
Celine's canceling her scheduled shows at the The Colosseum at Caesars Palace until further notice, and has also canceled a tour of Asia that was scheduled for the fall.
Celine herself hasn't been in top health. Last week, she announced she was cancelling four of her Las Vegas shows due to an "acute inflammation and swelling in the muscles adjacent to her vocal cords," according to a post on her website . Wednesday's statement says she still hasn't recovered from that condition.
Follow @ABCNewsRadio
Copyright 2014 ABC News Radio