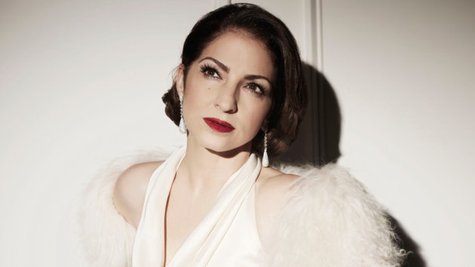 Hey, want to be in the new Broadway show based on the life story of Gloria Estefan ? Now's your chance.
It's just been announced that the musical, called On Your Feet!, will premiere on Broadway November 5, 2015, following a five-week tryout in Chicago from June 2 to July 5 of 2015. Previews will start October 5. Performers around the world are now invited to audition for all the roles in the production by submitting an audition video online at OnYourFeetMusical.com . There will also be two open casting calls in the U.S.: one in Miami on September 21 and one in New York City September 9.
In a statement, Gloria says, "Finding the right performers to tell our story on the Broadway stage is the most important step in this project. Our own journey together started in Miami, a city that has been such an inspiration to us both, and it only felt right that the city be a cornerstone of our search for the next generation of bright talent."
Gloria's husband, Emilio , who is a big part of the story as well, added, "On Your Feet! is a piece that speaks to people of every culture around the world. We've seen audiences from South America to Asia, and everywhere in between, be moved by our music and we want each and every one of them to have a chance to be a part of this story and show their talent to the world."
On Your Feet! , based on Gloria and Emilio's own journey from Cuba to the top of the U.S. charts, will feature hits like "1-2-3," "Conga," and "Rhythm Is Gonna Get You."
Follow --ABCNewsRadio
Copyright 2014 ABC News Radio