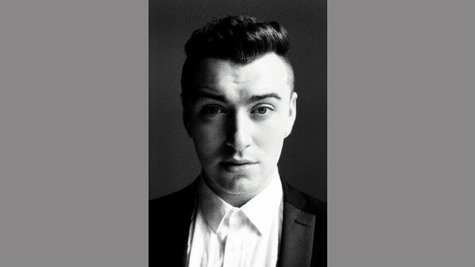 When most singers first start out, they usually have modest goals: they want their first album to go gold, or they want their first single to hit the top ten -- maybe they'd like to do a headlining tour. But Sam Smith 's goals are a bit more far-reaching than that: he wants nothing less than world domination.
Speaking to the British paper The Guardian , Sam says, "I want to be the biggest-selling male pop star in the entire world." He adds, "I really want that, but at the same time I want to keep this ," pointing to his heart. "I don't want to lose this." Asked if it's even possible to have both, he insists, "I'm going to make it possible."
Sam's debut album In the Lonely Hour and his single "Stay with Me" are already huge hits, but the ambitious Brit says he's already looking far down the road with an eye towards his goal. "Even right now I have the title in my head to my second album; I know what it's going to sound like," he claims. "I have the idea in my head for the artwork and I also have the idea for the artwork for my third album."
The only thing that might turn Sam from his goal? Food. "I think I prefer food to singing. It's really bad, isn't it? Food is my favorite thing in the world," he tells The Guardian. "I always say if I ate what I actually wanted to eat, I'd be in one of those electronic scooters because I'd be too big."
A self-admitted former "fat kid," Sam says he did worry that his less-than-perfect physique might keep him from being a pop star. But, he points out, "People like real life. Why do people like all this crap television out there? Because you're looking at what you can relate to. And music should be speaking about things you can relate to."
"That's the key," he adds. "I can't relate to skinny, perfectly-sculptured, tanned men singing about gold chains and Ferraris, because I'm not that way."
Follow --ABCNewsRadio
Copyright 2014 ABC News Radio