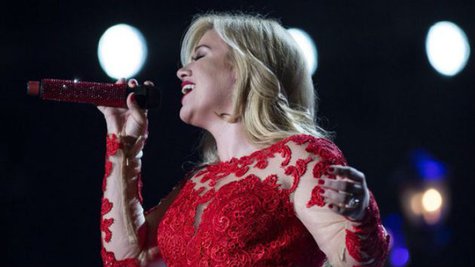 Last year, Kelly Clarkson had one of her favorite country stars, Trisha Yearwood , make a guest appearance on her Christmas album. Now, Kelly's returning the favor, joining Trisha on her new single.
It's called "PrizeFighter," and it's the title track of Trisha's upcoming album. The inspirational song "just plain rocks," according to Trisha, so it's no wonder she tapped Kelly to sing on it. The track arrives September 15.
In addition to the Christmas album team-up, last year Kelly and Trisha sang together onstage at the CMA Music Festival, duetting on the song "Ain't Goin' Down Til the Sun Comes Up," originally by Trisha's husband Garth Brooks .
Follow --ABCNewsRadio
Copyright 2014 ABC News Radio