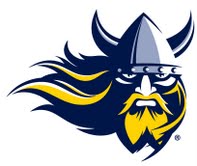 BURNSVILLE, MN (KWSN) - The Augustana College men and the University of Minnesota Duluth women's cross country teams were the top choices in the 2014 NSIC Cross Country Preseason Coaches' Poll. Both teams will look to defend their 2013 NSIC and NCAA Central Region team championships with help from the NSIC Preseason Athletes of the Year Harold Karbo and Samantha Rivard.
NSIC Cross Country teams will compete in various meets throughout the fall with the season culminating in Wayne, Neb. on Saturday, November 8 at the NSIC Cross Country Championships. The NCAA Regional will take place two weeks later on Saturday, November 22 again in Wayne, Neb. The NCAA DII National Cross Country Championships will be held on Saturday, December 6 at E.P. Tom Sawyer Park in Louisville, Ky. in conjunction with the NCAA Fall Sports Festival.
For the complete list of athletes to watch and pre-season rankings, click here.
Courtesy: NSIC