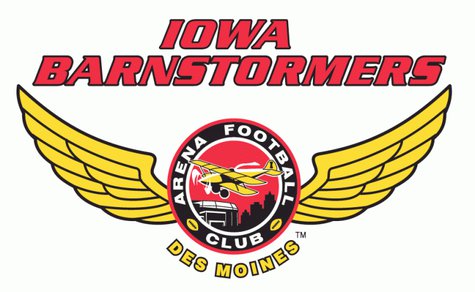 Des Moines, IA (KWSN) – The Iowa Barnstormers brand has been associated with the Arena Football League in one form or another since 1995, making them one of the longest tenured franchises in the league. The Des Moines based club announced Wednesday morning that partnership was coming to an end, as they would be joining the Indoor Football League for the 2015 season.
IFL Comissioner Mike Allshouse calls the addition of Iowa an exciting one for the league, as the two sides have talked about linking up for quite some time. He said not only does the Des Moines market fall right into the league's footprint, but it also puts the Barnstormers in what may be a more favorable economic market for the team.
Andy Hamilton of the Des Moines Register says the team has the ability to be competitive in the Arena League, however they were behind the 8-ball in areas such as recruiting talent and travel costs. Iowa's scheduled called for the team to make numerous flights to areas like Florida, Pennsylvania, and California, while the move to the IFL gives them an automatic in-state rival in Cedar Rapids plus more regional trips to Green Bay, Bemidji, MN, and Sioux Falls.
The Arena Football League, which just celebrated its 27th season, has never had the same team lineup carry over from one season to the next.