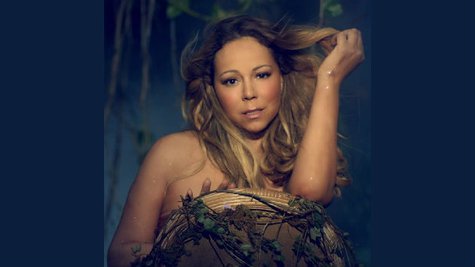 If you feel like you've been waiting forever for a new Mariah Carey album, imagine how she must feel. Her producer tells Billboard magazine that the diva literally has been working on her forthcoming disc since 2010.
Producer Bryan-Michael Cox tells the publication, "We started on this before Mariah got pregnant," before the summer of 2010. But Mariah's difficult pregnancy, and the arrival of twins Monroe and Moroccan in April of 2011 forced her to delay work on the project. It was further delayed, Cox says, by the singer's stint as a judge on American Idol. When that was over, Mariah's shoulder injury, which she suffered last July while filming a video, put a stop to things once again.
However, Cox says that all these delays have helped the album develop naturally. "Life happens, and that added to the organic process of making this album," he explains. "Over the past couple of years we've added songs, scratched songs, slow-baking this record like a honey-baked ham. And when you take a bite of that ham -- people will be extremely and pleasantly surprised."
The album, which is apparently no longer called The Art of Letting Go , is now due May 6. What does it sound like? Cox says it's a "mashup of what's new, a mélange of R&B, hip-hop and pop plus the classic melodies and lyrics we know her for."
Billboard reports that Mariah and her label are hoping for a substantial hit with her new single "You're Mine (Eternal)." Since her last album, 2009's Memoirs of an Imperfect Angel, she's released five songs, but none of them have charted higher than #15 on Billboard 's Hot 100.
Copyright 2014 ABC News Radio