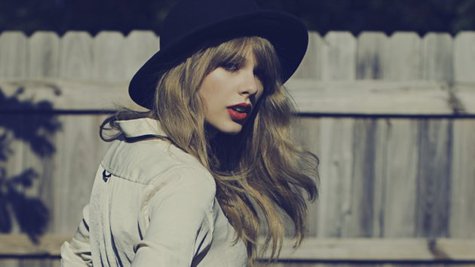 In November, construction began on the sea wall around Taylor Swift's home in Rhode Island, but it's only now that her neighbors are seem to be getting upset about it. Apparently, however, there's no legal basis for them to be upset, since the singer isn't violating any rules with the construction.
A local paper, The Day , ran a series of huffy editorials questioning why Taylor is being allowed to do such construction, suggesting that the proper permits hadn't been acquired, and that the work is blocking a public beach. Then TMZ got into the act, quoting Taylor's neighbors as saying that she's "ruining" part of the town, and that the construction work is interfering with surfing. However, the construction is apparently perfectly legal.
As The Westerly Sun pointed out back in November when construction on the seawall began, permits had been obtained to replace "unsafe rocks" and to "reset" existing rocks that were damaged in the wake of Hurricane Sandy. A spokeswoman for the Rhode Island Coastal Resources Management Council told the paper, "We've done our due diligence...It's a permitted activity."
The activity is technically called a "rip rap revetment," and what it does is replenish eroded areas on top of a rock wall.
In addition, the permit clearly states that the public must have access to the beach during construction. "We made sure of that," added the spokeswoman. Another official said that the town was aware of the project.
Copyright 2013 ABC News Radio