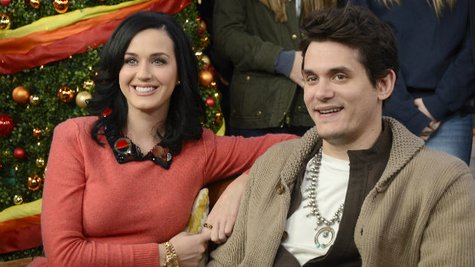 In the days leading up to New Year's Eve, Katy Perry took in concerts in Las Vegas by Britney Spears and Fleetwood Mac . By December 31, Katy was ready to perform her own show in Sin City.
She delivered a private concert at Caesars Palace on Tuesday night, according to People magazine. Invited guests of the hotel attended the show. Naturally, John Mayer was there, too; he observed his girlfriend from a sound booth.
Later on, reports People , Katy and John rang in the New Year at a private party at the FIZZ Las Vegas champagne lounge and bar in Caesars Palace.
Copyright 2014 ABC News Radio