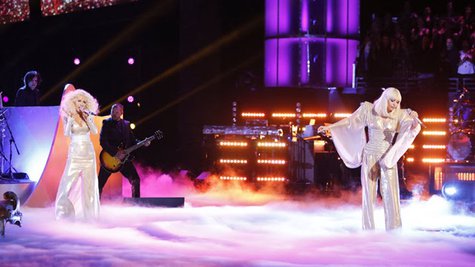 Lady Gaga 's fans had the opportunity to download new music from Mother Monster as the calendar turned to 2014.
She's officially released a studio recording of "Do What U Want" that features Christina Aguilera . The two initially collaborated on that song on the season finale of The Voice last month. The version you hear on ARTPOP features R. Kelly .
Gaga tweeted a link to iTunes a few hours before midnight on Tuesday, and wrote, "Here's 'Do What U Want feat. Christina Aguilera' STUDIO Version....pink champagne, gold lame, hair, and fearlessness."
Christina chimed in , "Happy New Year! Loved performing #DWUW with @LadyGaga so we made a special version just in time for NYE!"
The release of a Gaga/Christina "Do What U Want" duet on iTunes and Amazon is not a surprise. Amazon had listed the track before it officially debuted.
Copyright 2014 ABC News Radio