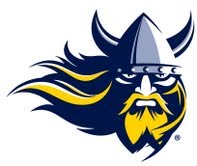 SIOUX FALLS, S.D. (KWSN) – Augustana College President Rob Oliver has announced the search committee for the Director of Athletics position.
The 14-person search committee will be chaired by Bob Preloger, Vice President for Advancement and Faculty Athletics Representative and Social Science Division Representative Dr. Marcia Entwistle.
Dr. Susan Hassler, Senior Vice President for Academic Affairs will also serve on the committee along with Dr. Barry Eichler (Natural Science Division Representative), Dr. David O'Hara (Humanities Division Representative), Carol Spillum (Associate Vice President for Finance), Tresse Evenson (Assistant Director of Financial Aid), Amanda Kjelden (Admission Counselor), Dr. Jim Bies (Vice President for Student Services), Tom Billeter (Men's Basketball Coach), Gretta Melsted (Head Softball Coach), Tracy Hellman (Men's and women's Track and Cross Country Head Coach), Nick Lee (Student-Athlete Representative) and Emily Hanneman (Student-Athlete Representative).
The nationwide search for Augustana's Director of Athletics is currently underway.
Courtesy: Augustana College