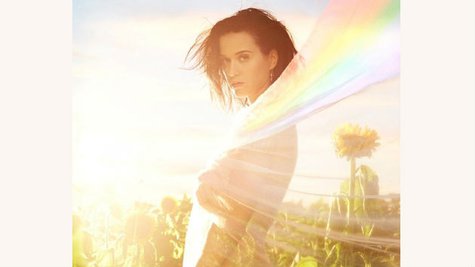 Everyone likes to hop in the car, turn on the radio and crank up some tunes, but it turns out that some of pop's biggest stars are actually responsible for some of the worst songs to drive to, according to a new poll.
The website Insurance.com asked 2,000 licensed drivers, both men and women, aged 18 and older, what song they most enjoyed driving to, and which songs make them turn off their car radios. In the latter category, drivers cited Taylor Swift 's "We Are Never Ever Getting Back Together" and Katy Perry 's "Firework" as among the worst car music, along with "Who Let the Dogs Out," Cher 's "Believe," Madonna 's "Papa Don't Preach," Creed 's "Arms Wide Open" and James Blunt 's "You're Beautiful." The most popular write-in songs for the worst car music included Miley Cyrus' "Wrecking Ball" and Justin Bieber 's " Baby."
So what do people enjoy listening to when they drive? It's all classic rock and pop, all the time, with Journey 's "Don't Stop Believin'" coming in at #1 on the list, followed by Queen 's "Bohemian Rhapsody," AC/DC 's " You Shook Me All Night Love," Journey's "Any Way You Want It," and additional hits by Tom Petty , ABBA , Earth Wind & Fire , Michael Jackson , Bruce Springsteen , the Beatles and Prince.
In addition, drivers were also asked which artists they enjoyed secretly listening to in the car, but who they'd never publicly admit to liking. Bruno Mars and Taylor Swift topped that list, followed by Lady Gaga , Katy Perry, Journey, Justin Bieber and Madonna.
Copyright 2014 ABC News Radio