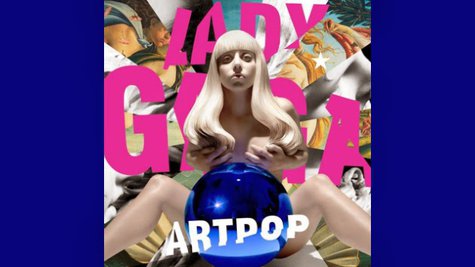 L ady Gaga's ARTPOP album came out in November, but the Chinese government evidently had some issues with the disc, holding up its release in that country. Those issues have apparently been resolved.
"I'm so excited!!!! The Chinese Government Approved ARTPOP to be released in China with all 15 songs! Next I hope I can come to perform!," Gaga tweeted . It's not clear to what, exactly, the Chinese objected, but it could have been any number of things, including references to sex and drugs, the semi-nude album cover, or curse words in the lyrics.
Gaga was also excited to announce that this week marks the fifth anniversary of her first #1 hit, "Just Dance." She tweeted , "I can't believe I'm even here. Still making music I believe in. In my big shoes. Paws up."
Meanwhile, Gaga turned heads Sunday night when she showed up at the Golden Globes on the arm of her boyfriend, Chicago Fire star Taylor Kinney , wearing a relatively -- for her -- toned-down outfit: a gold lame dress with one sleeve, a crystal-studded bodice and a thigh-high slit. Her hair and makeup were also pretty normal. So, why didn't she sport one of her signature outrageous getups? A source close to Haus of Gaga, the singer's creative team, tells RumorFix , "She wanted to be there for her boyfriend...he's an actor and it was his night."
Kinney, who was photographed smooching Gaga at an after-party, gave a rare comment on his relationship with the star on Sunday night, telling E! , "I'm reserved. She's not. For whatever reason, it works. It works and that's that." Last year, Gaga told Ellen DeGeneres that Kinney is "a hidden weirdo."
Copyright 2014 ABC News Radio