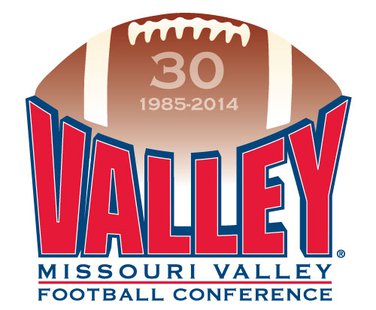 St Louis, MO (KWSN) - North Dakota State has been picked to win the Missouri Valley Football Conference crown in 2014. NDSU, the defending national champion, has won 24-straight games, and 43 of its past 45 games (going 14-1, 14-1, and 15-0).
The Bison earned 24 of a possible 39 first-place votes and 370 total points, in a poll conducted by league coaches, media and sports information directors. South Dakota State is picked second in the poll after tying for second place and representing the league in the FCS playoffs a year ago.Perennial FCS power UNI is picked third in the poll after going 7-5 last year.
UNI, NDSU and SDSU all received votes for first place.Youngstown State (240 points) and Southern Illinois (237) were a close choice for the fourth- and fifth-place positions. The teams tied with SDSU and Missouri State for second place in 2013. A pre-season favorite has claimed the league crown 16 times (in 28 previous polls). North Dakota State was picked to win the league last season.
In 2014, the Missouri Valley Football Conference is celebrating its 30th season. In its first 29 seasons the league owns five national crowns, including the past three seasons.
For the complete poll and Pre-Season All-Conference team, click here.