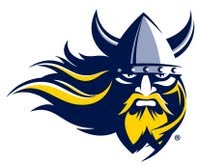 Sioux Falls, SD (KWSN) - Augustana head men's golf coach Steve Klock announced the signing of three more players to his 2014 recruiting class. Dakota Waverek, Jake Weber and Ted Urch will join Parker Klitzke to round out the incoming class. The trio will continue their academic and athletic careers for the Vikings beginning in the fall.
"I couldn't be more pleased to announce the signing of these three student athletes in addition to signing Parker last fall," Klock said. "All of these players have significant experience and a solid skill set when it comes to the course and the classroom."
Waverek is a four-time letterwinner from Staples Motley High School. The Staples, Minn. native was named team captain during his senior year under coaches Glen Hasselberg and Bill Israelson. Waverek was an All-State honorable mention during his junior year when his team took home the 2A state championship. He was also a medalist at multiple events during his junior season.
Weber is four-time letterwinner hailing from Parkston High School. The Parkston, S.D. native is also a two-time All-State selection, both coming under the guidance of head coach Tyler Hockett during his junior and senior seasons. Weber was part of two region championship teams and a state runner-up squad in his senior season. He also finished third in the state championship on the individual leaderboard his senior year. Weber was named the team's most valuable player during his final season for Parkston.
Urch is a four-time letterwinner who hails from Owatonna, Minn. The incoming freshman was a Big 9 All-Conference selection during his junior season. The former Owatonna High School star was part of a conference championship team during the 2012-13 season under head coach Keith Bangs.
"This is our largest class in my tenure at Augustana and they will have a big impact on our team over the next four years," Klock said. "We are working our way towards our goals and these players are excited to join our upperclassmen and contribute right away."
Augustana returns to action of the course beginning this fall.
Meanwhile, Augustana head tennis coach Marc Kurtz announced the addition of Fort Collins, Colo. native Kaitlyn motley to the 2014-15 women's tennis squad. Motley will join Berkley Darr as part of the 2014 recruiting class.
"We are thrilled to have Kaitlyn join our team," Kurtz said. "She comes from a strong high school team in Colorado and she is a great all-court player with a nice game."
Motley graduates from Fossil Ridge High School in Fort Collins, Colo. after an impressive tennis career. The 5-foot-6 Motley led her team to a Cherry Creek Invitational Championship this past fall and led the Sabercats to a regional title in 2013 and regional runner-up finish.
"Kaitlyn is a steady baseliner and is comfortable at the net, which is really important at the next level," Kurtz said. "She is not only an excellent player, but she is also an excellent student and we are really happy that she chose Augustana to continue her academic and athletic future."
Motley qualified for the Colorado Class 5A tournament in each of her four years at Fossil Ridge High School and collected a pair of top-three team finishes in the state tournament. Showing a developing game, Motley twice earned her team's most improved player award and the regional No. 2 singles title in 2013.
Augustana put together tremendous season during the 2014 campaign, positing a 25-2 record and finishing the season ranked 37th in the Intercollegiate Tennis Association Division II poll, the highest in school history. The Vikings reached the NCAA Central Region 2 championship match before suffering their first Division-II loss of the season. Augustana did continue its domination of the NSIC, winning their fifth-straight regular-season league title, fourth straight conference tournament, and stretching their conference winning streak to 55 straight victories.Located in Sioux Falls, S.D., Augustana is member of NCAA Division II and competes in the Northern Sun Intercollegiate Conference.
Courtesy: Augustana Sports Information