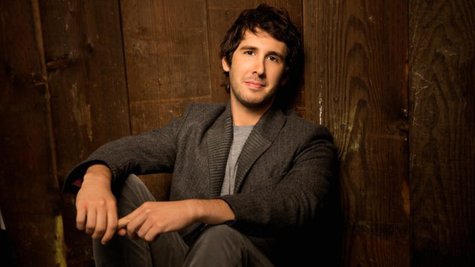 As if hosting the live show Rising Star every week won't keep him busy enough, Josh Groban is also working on not one but two albums this summer.
One album will be a "regular" Josh Groban album, that is to say, his standard collection of original songs and cover tunes. The other is a dream project: a collection of his favorite songs from movies and stage musicals.
Josh tells Billboard that he when it comes to that record, he wants to include both well-known songs and tunes from musicals he feels have been overlooked, such as The Capeman , a musical written by Paul Simon that flopped, and Chess , written by ABBA main men Benny Andersson and Björn Ulvaeus , along with Tim Rice .
Josh is a huge fan of Paul Simon's and loves Chess so much that he even performed a version of the show at London's Royal Albert Hall last year. By the way, that show's most famous song is "One Night in Bangkok," which was a huge pop hit in 1985 for Murray Head.
"I'm not at all ashamed to admit that I like really super well-known songs but ...I have always like[d] the obscure stuff too," he tells Billboard. "The test is whether I can tell a story and whether or not my voice fits the story. There are plenty of shows where the songs are gems, but never got their fair share. I think... The Capeman is a show that just needed a little more time. We're desperate for great new shows."
No word on release dates for either album.
Follow @ABCNewsRadio
Copyright 2014 ABC News Radio