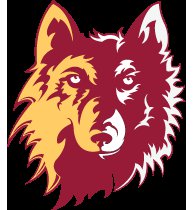 Aberdeen, SD (KWSN) - For the seventh consecutive season, the Northern State men's and women's basketball teams led NCAA Division II in home attendance this past season. The Wolves men averaged 3,383 fans per contest while the NSU women had 2,583 per game.
The Northern men had a total of 54,119 attend games in Wachs Arena this season over 16 games. In 14 games, the women had 36,165 fans. "The support we receive from this region is amazing," said Northern Director of Athletics Josh Moon. "The basketball tradition at NSU is really special and we are very excited to lead the country in attendance once again. We are continually improving the game experience for our fans and we are very excited for 2014-2015 seasons to begin starting with football, soccer and volleyball in the fall.
"The Northern women also ranked 46th in the nation across all NCAA Divisions in attendance, trailing all Division I schools.
The Northern Sun ranked second in both men's and women's attendance in total conference attendance, trailing the MIAA.
Courtesy: NSU Sports Information