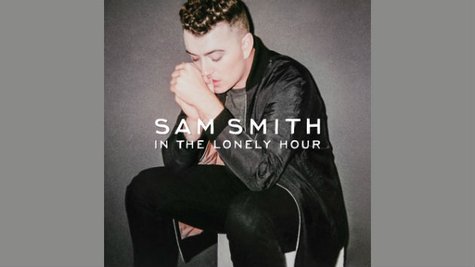 Sam Smith's debut album In the Lonely Hour didn't debut at #1 on the Billboard chart, but he managed to set a record nonetheless.
The first U.S. album from the red-hot British singer entered at #2 with sales of 166,000 copies in its first week, according to Nielsen Soundscan. That's the biggest opening sales week for the debut album by a solo artist since 2012, when Phillip Phillips' album The World from the Side of the Moon sold 169,000 copies.
In addition, In the Lonely Hour is the biggest-selling debut album by a British male artist since 1991, when SoundScan began keeping track of album sales. The album's lead single, "Stay with Me," reached the one million sales mark just this week. Sam's upcoming U.S. fall tour is almost completely sold out.
A delighted Sam tweeted , "IN THE LONELY HOUR IS OFFICIALLY NUMBER 2 IN AMERICA!! I am overwhelmed and truly touched. Thank you to everyone who has purchased it xx."
Meanwhile, Jennifer Lopez's new album A.K.A. becomes her eighth top-10 disc, entering the chart at #8 with sales of 33,000 units. The bad news? It's the smallest first-week sales total for any of her studio albums.
Lana Del Rey's album Ultraviolence is this week's #1 debut.
Follow @ABCNewsRadio
Copyright 2014 ABC News Radio