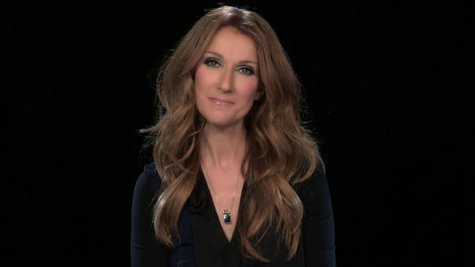 Celine Dion has spoken out in the past year about how going to school was difficult for her because she felt so unattractive and unpopular. Now, she's throwing her support behind a new anti-bullying initiative in her home province of Quebec, Canada, so other kids won't have to go through the same thing.
The Jasmin Roy Foundation , which fights discrimination, bullying and violence against primary and secondary school kids, has enlisted Celine to star in its new PSA as part of a province-wide campaign to reduce and prevent bullying. In the French-language clip , the singer speaks about her own experiences.
"Hello, my name is Celine Dion. I say no to bullying," announces Celine in the video. "Because I myself was a victim of bullying at school, I can understand the distress that young people go through. Nobody should have to be scared of going to school. Fear can destroy dreams. It's important that our kids are able to learn to dream while feeling secure."
"As a mother, I can also understand the despair of parents who can no longer see light in their child's eyes, or joy in their child's heart, because they have no friends at school," she continues. "We must, as a society fight against bullying." She ends by holding up her hand and repeating, "I say no to bullying."
Another part of the initiative will provide schools with tool-kits which will train teachers how to identify and deal with bullying, and provide resources for students and their families.
Copyright 2014 ABC News Radio