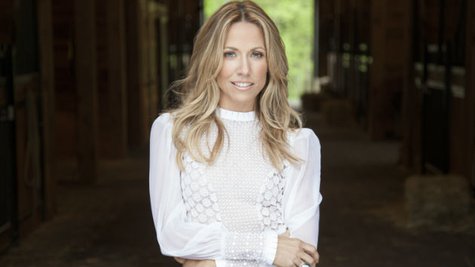 In addition to touring and recording, lately, Sheryl Crow 's been branching out into theater, penning the music and lyrics for a stage version of the 1982 movie Diner . Now, The Washington Post reports that the show will have its world premiere this December at the Signature Theater in Arlington, Virginia.
The book for the musical is written by Barry Levinson , the guy who directed the original movie. Like the film, Diner the musical is set in the late fifties, and is about six former high school buddies from Baltimore who reunite in their twenties. The movie helped launch the careers of Kevin Bacon , Ellen Barkin , Tim Daly , Steve Guttenberg , Paul Reiser , Mickey Rourke and Daniel Stern .
"I think more than anything for Barry and me, [it's] just having an opportunity to see what we have, seeing if people are on board with it," Sheryl tells the paper of the musical's impending debut. "We would love just to see a production of it, where you actually have the costumes and the choreography," Levinson added.
The Diner project has had many ups and downs since it was first announced in 2011. A plan for the production to open on Broadway last April was scrapped, with the explanation that the show needed work. A new producer is now on board. "We had a very rocky beginning, and now we feel we are very loved and cherished," Sheryl tells the paper.
"The musical deals with the five guys but it really also gives voice to the females," Levinson said. "Sheryl has created these songs which not only support but advance in a number of ways the frustration and struggle of young women."
Copyright 2014 ABC News Radio