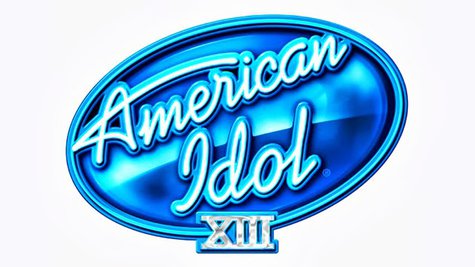 American Idol 's top 10 tackled Billboard 's top 10 on Wednesday night. The contestants were asked to perform a song that reached Billboard 's top 10 between 2011 and the present.
As usual, judges Jennifer Lopez , Harry Connick, Jr. , and Keith Urban were on hand to offer their critiques.
Here's what happened during the two-hour performance show:
MK Nobilette was the first contestant to take the stage. She chose "F***in' Perfect," by Pink , in a nod to the fans she says have reached out to her and have been inspired by her run on the show. Keith complimented her for regaining her focus after falling out of sync with the band at one point. J-Lo disagreed, suggesting that MK didn't recover well. Harry said he didn't feel the message of the song from MK.
Dexter Roberts selected Florida Georgia Line 's "Cruise," notably removing the word "Chevy" from the chorus, perhaps because of Ford's longtime sponsorship of Idol . He sang "pick-up" instead. Jennifer urged Dexter to make more of an effort to engage the crowd. Harry said Dexter fell into the same trap as MK: he didn't change the style of the song enough.
Jena Irene tackled the Zedd hit "Clarity." Harry was impressed with what she did with a song that he felt doesn't have much to it. Keith strongly objected to the idea that "Clarity" doesn't contain a "massive melody" -- Harry countered that he and Keith probably have a different opinion of what a "massive melody" is. Harry and Keith did agree that Jena has a signature sound.
Alex Preston delivered an acoustic rendition of the One Direction song "Story of My Life." Jennifer said Alex seemed comfortable, adding that he gave off a Buddy Holly vibe. Harry declared, "You just hit the bull's-eye on the artistry target."
Malaya Watson belted out Bruno Mars ' "When I Was Your Man." Jennifer said she had "goosies" when Malaya hit the high parts, even though she didn't change the arrangement of the song. Keith chimed in that it would have been too difficult to switch up the tune.
Caleb Johnson put his rock-and-roll touch on Lady Gaga 's "The Edge of Glory." Harry said he's heard better from Caleb, but he gave him an "A-plus" for originality. Keith thought the performance lumbered along.
C.J. Harris performed Hunter Hayes ' "Invisible" with an acoustic guitar. Keith said C.J. struggled to stay in tune, especially after C.J. nailed the song in rehearsals. J-Lo echoed that sentiment, but said she hopes that C.J.'s heart strikes a chord with viewers.
Jessica Meuse performed a stripped-down version of the Foster the People hit "Pumped Up Kicks." Jennifer led the studio audience in booing Harry as he criticized what he heard. He said Jessica smiled too much, given the troubled nature of the lyrics. Keith enjoyed the performance more.
Majesty Rose , who was in the bottom three last week, sought to bounce back with Avicii 's "Wake Me Up." Keith didn't like her "straight folk" version, while Harry did. Jennifer said she sensed fear from Majesty Rose after staving off elimination.
Sam Woolf also faced elimination last week. He closed the show with a cover of the fun. hit "We Are Young." J-Lo thought it was a big improvement from his previous performance. Harry believed Sam is still a little timid in the spotlight.
One of the contestants will be sent home on Thursday night's results show, airing on Fox at 9 p.m. Eastern time. The musical guests will be Jennifer, who will perform her new single "I Luh Ya Papi," as well as the band Royal Teeth .
Copyright 2014 ABC News Radio