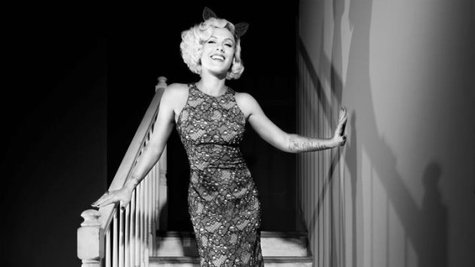 If you're a millionaire looking for a place on the West Coast, and a pad on the East Coast, then Pink and Billy Joel might have just what you're looking for.
The Los Angeles Times reports that Pink's been trying to unload her home in Sherman Oaks, California for three years. She first listed it for four million bucks, but when it didn't sell, it was leased out for $10,000 a month. Now, the paper reports it's back on the market for $3.499 million.
The Spanish-style house has over 4,400 square feet of space, with four bedrooms and five bathrooms. There's also an infinity pool, a grotto-style spa located behind a waterfall and a barbecue pavilion. She purchased the home in 2002 for two million bucks.
Meanwhile, on the East Coast, Billy is once again trying to sell his beach house in the swanky Hamptons area of Long Island, New York. The New York Post reports that the home was originally listed five years ago for $22.5 million. Billy eventually dropped the price to $16.8 million, and then took it off the market. Now it's back up for sale, for $23.5 million. While the mansion, decorated by Nate Berkus , is beautiful, apparently, the location leaves something to be desired.
"It's in a very, very bad spot," a local told The Post , of the house, which is on top of an eroding bluff. "It's in imminent danger of falling into the ocean. Even though they've tried to restore the beach in front of it, you'd have to be crazy to buy it."
Copyright 2014 ABC News Radio