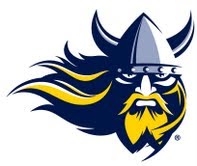 SIOUX FALLS, S.D. (KWSN) – Augustana College head football coach Jerry Olszewski announced today the addition of Jordan Malone to the coaching staff for the 2014 season. Malone will coach the defensive backs for the Vikings.
Malone comes to Augustana after spending last season as the defensive backs coach at Division III Augustana College in Rock Island, Ill. "Augustana football is pleased to welcome coach Malone to our family," Olszewski said. "I have known Jordan since he played for me and have watched his growth in the profession since that time. Jordan is a great fit for our staff and team and will bring the passion and intensity that is necessary in the secondary along with a proven success record as a recruiter."
During his time at Augustana in Illinois, Malone coached the defensive backs and was responsible for the strength and conditioning program for the football team. Malone tutored one all-conference player last season and guided a defense that recorded 24 takeaways on the season while also coaching special teams, specifically kickoff coverage.
Prior to Augustana, Malone spent one season as the defensive coordinator and co-special teams coordinator at Simon Fraser University in Burnaby, British Columbia. Malone's defense at Simon Fraser accounted for 21 takeaways, 54 tackles for loss and 20 sacks during his one season and produced four all-conference players and two Canadian Football League draft picks.
Malone spent the 2009 and 2010 seasons at Division I FCS University of Central Arkansas where he coached outside linebackers and nickel backs and tutored three all-conference players. In 2008, Malone was the special teams coordinator and defensive backs coach at Waldorf College in Forrest City, Iowa.
He completed his Master of Science degree at Emporia State University where he was a graduate assistant coach for defensive backs.
Malone played collegiately at Minnesota State University where he was a four-year letterwinner earning All-NCC and All-America honors as a senior.
Augustana opens spring practice on Tuesday, April 1 at Kirkeby-Over Stadium.
Courtesy: Augustana College