Phillip Phillips Scavenger Hunt
Win tickets and backstage passes to see American Idol winner Phillip Phillips live at the Washington Pavilion in Sioux Falls.
How To Win Your Tickets to See Phillip Phillips
Phillip Phillips is coming to Sioux Falls Tuesday, March 19 and KELO-FM 92.5 has tickets and backstage passes to the sold-out show. Each day this week we'll post a different picture of a Phillip Phillips prize package hidden somewhere in Sioux Falls.
Figure out where the picture is taken, and complete the contest form. Be the first to identify the correct location and you'll see Phillip Phillips live and join him backstage.
Friday's Photo
Where in Sioux Falls was this photo taken?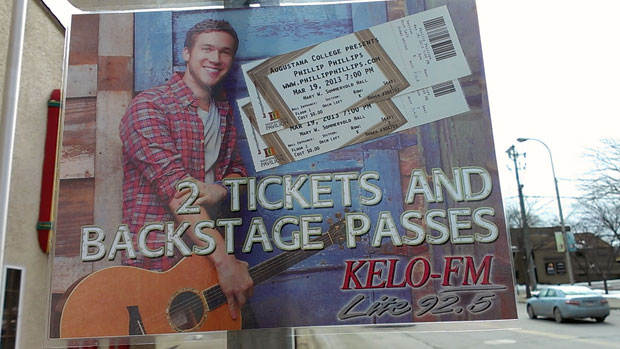 Friday's photo location was The El Riad Shrine Auditorium, downtown on Phillips Avenue.