Frequency Switch

KELO-FM Has Moved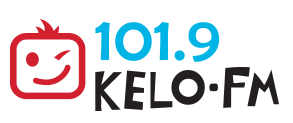 KELO-FM has a new home on the radio dial!
On Monday, October 28th, KELO-FM moved to 101.9 FM. On that same day, our sister station KTWB moved to 92.5 FM.
Same Music. Different Frequency
We're happy to announce that KELO-FM will continue to play the same great music you've heard over the years.
If you were wondering - YES, KELO-FM will be you "Home for the Holidays" playing Christmas Music 24 hours a day starting Thanksgiving Day
We just wanted to give you a heads-up about this upcoming move.
Just a Reminder
Obviously, you can still find us online at kelofm.com, where you can listen live anywhere in the world 24/7. Our Facebook page is still facebookcom/kelofm.
As always, thanks for listening to KELO-FM.